Epstein saga raises many suspicious questions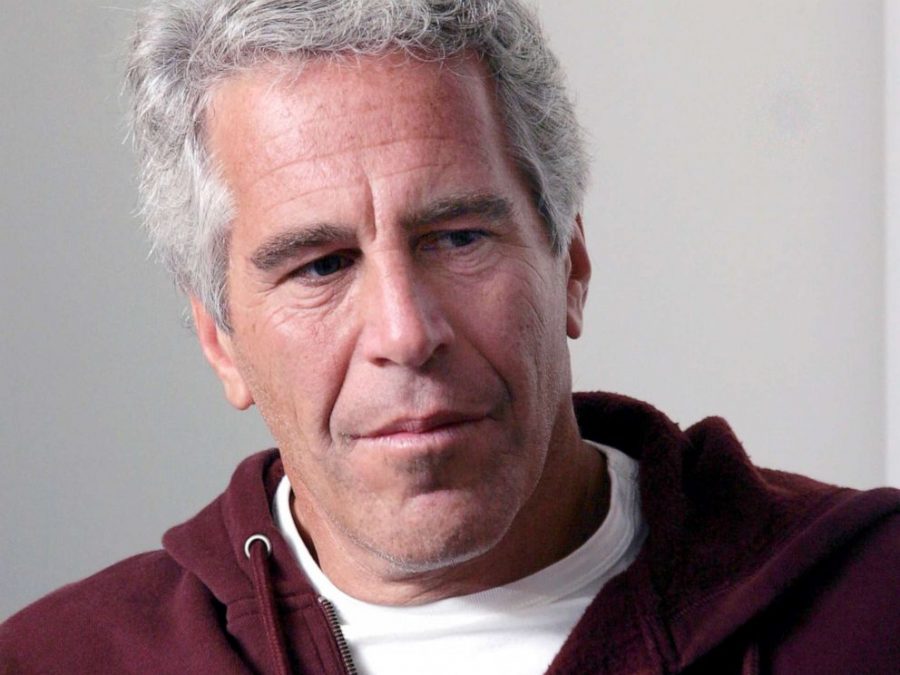 When news broke that convicted sex offender Jeffery Epstein had committed suicide in his Manhattan jail cell, conspiracy theories began to fly. The fact that a powerful man who, for years, had sexually abused dozens of girls and still managed to keep his high social status could kill himself before his day of judgement is simply too suspicious. And worst of all, the women who had waited decades to confront their abuser were denied the chance due to a series of questionable events. 
On July 23, Epstein attempted to commit suicide in his cell at the Metropolitan Correctional Center in New York City. He was found unconscious with marks on his neck and was placed on suicide watch, which meant that he would be constantly monitored and not have access to any possible objects that could allow him to take his own life. But mysteriously, Epstein was taken off suicide watch just over a week before his death, as a psychiatric evaluation determined he would not harm himself, despite the fact that he had tried to kill himself just a week before.
To make matters worse, many procedures were broken the day of Epstein's death. He was supposed to be placed in a cell with another inmate, but for an inexplicable reason, he was not. This would prove to play an important role in his death because having another inmate with him would have reduced the chances of him being able to commit suicide. Even so, guards were supposed to check on him every 30 minutes to ensure his well-being. However on the night of his death, the guards failed to do that as they fell asleep while on shift. One of the guards that night was also a substitute, showing the lack of resources the Manhattan Correctional Center had. And to top it off, the video footage that would have given investigators a more clear picture of that day's events were unavailable due to a camera malfunction.
It was truly the perfect storm. A barrage of mistakes allowed Epstein to kill himself, with no one discovering his body until 6:30 a.m. the next morning. The circumstances of his death were strange to say the least. While his death can be put down as a failure on the part of the prison system, other factors complicate matters. For instance, Epstein's team of lawyers were the ones behind his removal from suicide watch. They were the ones who pushed prison officials to take him off, claiming that he was mentally fit enough. And so when the inevitable occurred after Epstein was removed from suicide watch, his lawyers immediately declared that their client was more likely to have been murdered than commit suicide. 
The question of murder brings up an interesting point. Many people would have liked to have Epstein gone. Claims made against him extended to other powerful figures, such as Prince Andrew, Bill Clinton, and President Donald Trump, who were said to partake in Epstein's shady dealings. Whether those claims are true or not is up for debate, but they most definitely had an effect on the reputations of these powerful men. If Epstein were to be taken out of the picture, it would likely take the spotlight off of these powerful figures. Yet despite the odd circumstances of his death, there is no proof that Epstein was murdered. He was in a cell by himself and regularly checked on, except for the night of his death. The coincidences that occurred are enough to raise suspicion, but they are overruled by the terrible history of the Metropolitan Correctional Center. Inmates are treated poorly and staff work long, grueling hours. It is more likely that the Epstein case was just another failure by the prison system, albeit a very dramatic and costly one.
Unfortunately, this is not the first time that Epstein escaped justice. In 2008, he pleaded guilty to one count of soliciting underage girls, and was sentenced to 18 months in prison, an unusually light sentence. Added on to that, Epstein was granted a work release and spent most of his day out of prison. He was allowed to meet guests and even took vacations to the U.S. Virgin Islands. Now, history has repeated itself, and Epstein has once again cheated justice by exposing the failures of the federal prison system.