Clubs kick off the year in a rush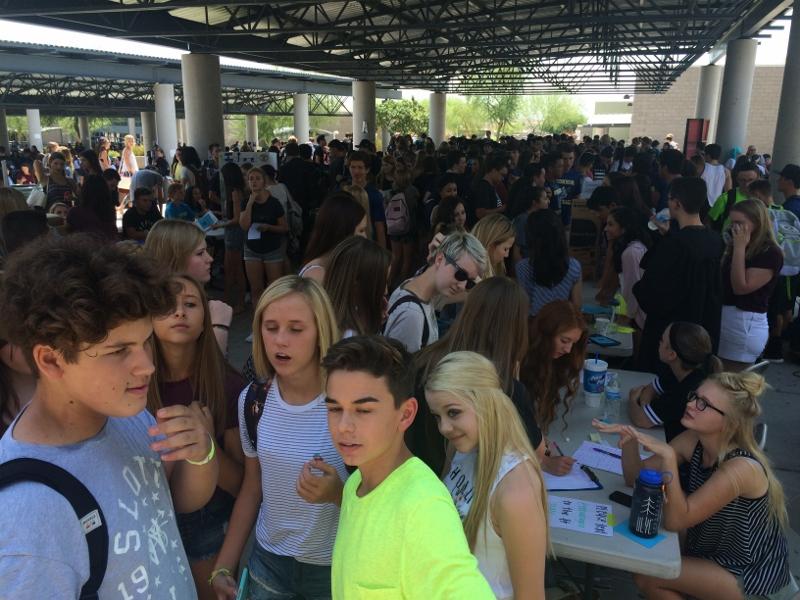 Club Rush is a chance to find a new passion, in a hot, crowded and confusing cafeteria.
Club Rush happened on Thursday, August 20. It's a collection of numerous clubs each making an effort to get students to join them.
As a sophomore coming into my second year of Club Rush, it's obvious there are many issues with the format currently used, but that's not to say Club Rush still doesn't have its merits.
This event offers students from all grades a chance to find somewhere they belong. There is a variety of clubs present including Drama, Fellowship of Christian Athletes, Youth 4 Tolerance, Tennis, Electronics or even Anime club. Oddly though many clubs are omitted from Club Rush including Auto, Future Business Leaders of America, Finding a Cure, Friends, History, Moot Court, Band, Spanish Club and many more.
The crowded space that Club Rush is held in causes numerous issues. The crowd not only can scare off students, especially freshmen, from approaching clubs. It is also nearly impossible to see the clubs without passing through a sea of people and yelling over the noise of 100's of students.
Freshmen elections take place simultaneously with Club Rush. Freshmen students spend a lot of time campaigning for themselves but when the day comes for the voting, a decent amount of traffic is taken away from freshmen elections by Club Rush.
This event has been going on for nearly 10 years now and it's been in the same cafeteria area. Club Rush really needs to be moved to an inside area that offers more room and emphasis on all of the clubs. Moving to an interior area would also help keep the students cool instead of being in the hot cafeteria.
Aside from  these problems, it's great that something like Club Rush exists. It offers students a chance to truly define their high school career with something they want to do, not something that they're told to do by their parents or counselors. When it comes down to it offering kids a choice like that is something really individualizing.
About the Contributors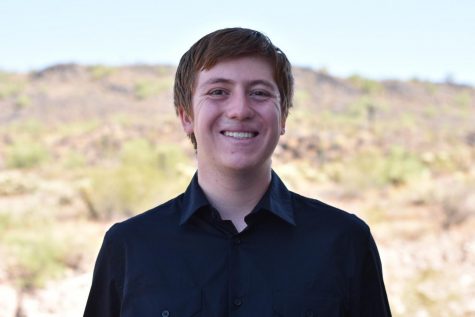 Ethan Gilchrist, Editor-in-Chief
Ethan Gilchrist is the Editor-in-Chief of The Talon for the 2017-18 school year. This is the culmination of a four year journey for Ethan as he reaches...
Chad Renning, Staff Advisors
Mr. Renning is the staff advisor for the Talon. He has taught at OHS for four years, and this is his third year as the staff advisor for newspaper.