"OC goes global" Spirit week announced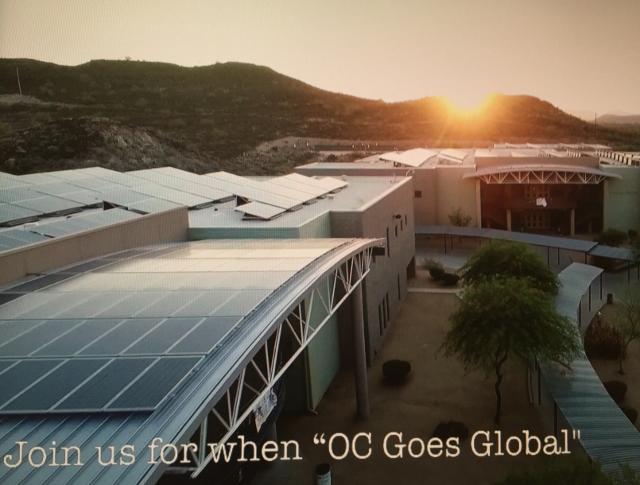 Homecoming is next week. STUGO has put together another fantastic OHS spirit week. "OC Goes Global."
Monday is Chose your Departure point. Dress up in your Bend, Oregon hippie outfits, New York City "Stay Classy" attire, or your El Paso, Texas "Saddle Up" cowboy outfits.
Tuesday is Greece Toga Day.
Wednesday is "Welcome to the Outback" wear your best Safari outfits.
Thursday is Caribbean beach wear day get on some excellent "Caribbean Beach Bum" outfits.
Friday is Class Color Day; Seniors wear black, Juniors wear blue, Sophomores wear yellow, and Freshmen wear white.
The homecoming Dance is the 26th of September at ASU West if you pre-purchase your tickets they will $15 for a single ticket and $25 for a couple.
#OCGoesGlobal.