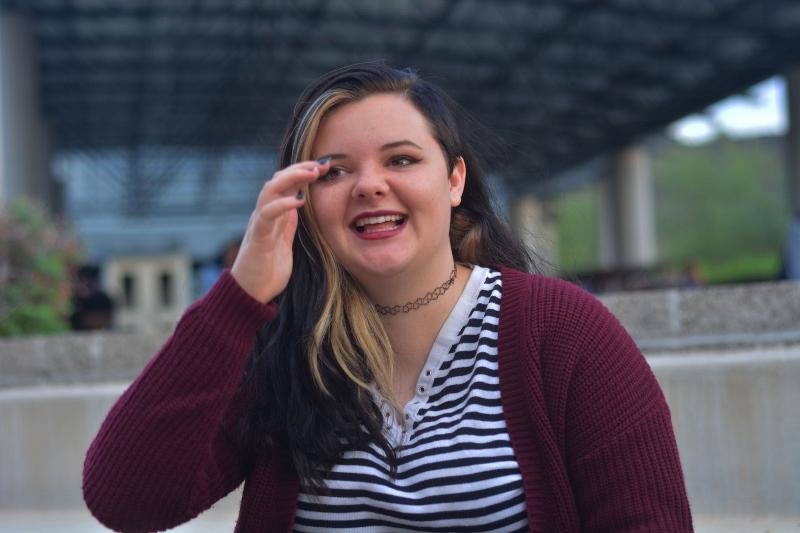 Jasmine Black
Lauren Coe believes in spreading positivity across the campus and does so through Youth For Tolerance. Coe is the president of Youth for Tolerance, as only a sophomore, and loves the club's idea of accepting everyone for who they are.
"I really love (Youth for Tolerance), I mean it's basically me in a club. Everything I am and everything that I stand for is in (it)," Coe said. "A lot of clubs are about a skill or liking a certain activity but this is about coming together and being nice and learning and making friends."
Along with being the president of such a welcoming club at this campus, Coe preaches kindness and positivity everywhere.
"Honestly everything is so hard and it can be interpreted in an awful way depending on your perspective." Coe said. She believes that if you stop focusing on all the bad things, you can be a lot happier. "It's just happening; despite of it, you're still alive and you keep living."
OHS is full of many kinds of different people with different talents and hobbies and Coe loves seeing people come together through their talents and interests.
"I like the different communities you see around school. I also like the people you see who break away from them." Coe said, who is also a part of theater and many other clubs throughout the campus.
Coe's advice for anyone who is struggling is to understand that you don't have to live up to anyone's expectations, you only need to live for you.
"You don't have to fit into any kind of restraint because you're already beautiful," Coe said.