1917, the best movie of the new year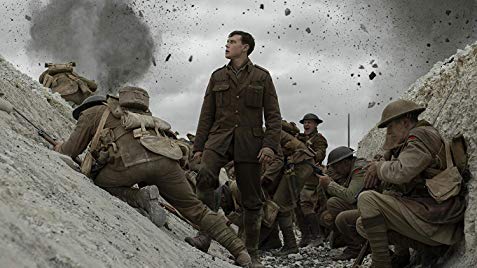 Disclaimer: Spoilers ahead
2020 has only just begun, yet the best movie of the year has already hit theatres across the world. "1917" hit the box offices and the Golden Globes big, winning both best director and best drama motion picture. The combination of the amazing filming, acting, and the intense scenes of peril and action are what make this movie so phenomenal and what brings the audience to the theatres to see it. 
Director Sam Mendes created the film based off of the true stories that his grandfather, Lance Corporal Alfred Mendes, told him when he was a kid. "1917" has already surpassed "Star Wars: The Rise of Skywalker" at the box office, opening with $37 million worldwide after its Golden Globe wins, and has a 90% rating on Rotten Tomatoes, with almost all positive reviews. 
"1917" uses a "one-shot" format of filming, which means it is a continuous cinematic POV, with a few pauses here and there. The film does a good job of using that technique, which makes it feel as if you're living the events of the movie in "real time." This results in the audience following Lance Corporal Schofield, played by George MacKay, and Blake, played by Dean-Charles Chapman, through the trenches and battlefields of northern France during World War 1. Their mission is to get a message to their forces 25 miles from where they are stationed to halt an attack, in which they will lose 1600 men. 
Mendes pays amazing attention to detail., Mendes had the cameras switch from ground level view to God's-eye view throughout the movie, putting the audience right in the middle of the action and chaos. There's a sense of peril as the battle changes from one destroyed and abandoned environment to the next. The movie is filled with nail-biting moments and moments that will make you jump out of your seat, whether it's a gunshot out of the silence, a dogfight, or an explosion out of nowhere. The movie does a good job at keeping audiences on the edge of their seats, which makes this movie have such a theatrical impact.
"1917" effectively captures the human moments of the war too, showing many fallen soldiers all across the battlefield, being eaten away by rats, which was the true experience these soldiers had to live through during these times. One scene very well shows this, and that was when Schofield and Blake are at a little barn, past the German trench lines, it's empty and abandoned, the cherry blossom trees have been cut down, and Blake shares a story with Schofield about his mother's orchard of cherry trees. In front of the house, there's a dead dog, and the inside of the house has been cleaned out and basically destroyed, which shows the true cost of war. This is an extremely emotional moment for audiences and that's exactly what Mendes was going for and he delivered. It truly shows what war brings and how much destruction it brings with it. This is truly powerful because it gives audiences a sense of realism and a sense of how the war really was for these soldiers, and what these men had to go through. 
A good amount of its emotional core comes from the credible and harrowing performances by Chapman and MacKay. The physical feats they perform during the course of the film are impressive and they back it up with lucid, realistic, vulnerable and powerful performances; especially MacKay who has incredibly mournful and meaningful eyes. A great physical actor, he does so much with his body that conveys the physical and mental pain he is going through. 
"1917" is a must-see if you haven't seen it already. The movie is a cinematic masterpiece and the action and peril keeps you enticed from the second the movie fades in. On top of that, Chapman and MacKay both do an amazing job acting and showing exactly how the war was, and the phenomenal directing of Mendes is easily Oscar worthy. He tells an intricate story that no one knows what will happen next, keeping audiences in wait for the next gunshot or explosion.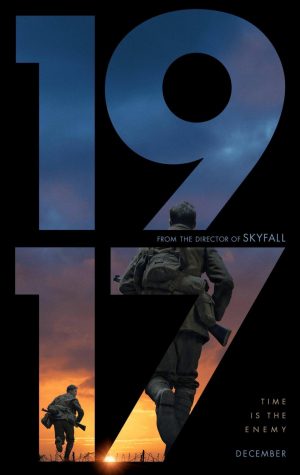 About the Writer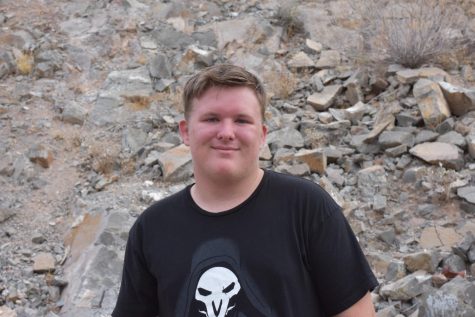 Chase Wyatt, Staff Writer
What's up everyone, its ya boy Chase Wyatt, back for another year of newspaper, this time as a senior. I'm currently going to be participating in gaming...